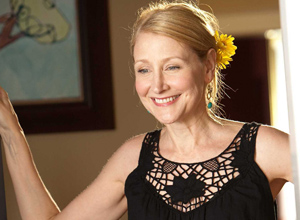 [[Rosemary Penderghast|
Rosemary Penderghast]] is the wife of
Dill Penderghast
, the mother of
Olive Penderghast
and her older brother who is only mentioned, and the adoptive mother of
Chip Penderghast
.
She is very easy-going and likable, and is very loving towards Dill, Olive, and Chip. Although she's a very nice person, she can be a little immature, so much so that she is slightly off when the moment is appropriate. She seems to like and respect pretty much anyone, and seemed to like Brandon, a friend of Olive's, almost at once.
She reveals to Olive that she dated a homosexual for a long time. She calls it, "'a long, long time'", whereupon Olive assumes that the aformentioned homosexual was none other than her father. Rosemary laughs it off, saying that her father is very heterosexual, but sometimes he is "'a little too straight'" and leaves the room at Olive's command so as we never really know what she's referring to.
Ad blocker interference detected!
Wikia is a free-to-use site that makes money from advertising. We have a modified experience for viewers using ad blockers

Wikia is not accessible if you've made further modifications. Remove the custom ad blocker rule(s) and the page will load as expected.