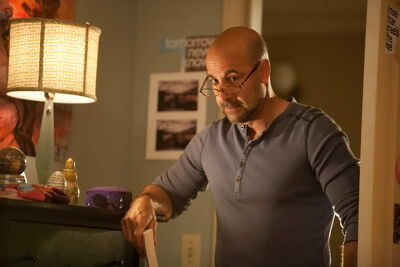 [[Dill Penderghast|
Dill Penderghast]] is the husband of
Rosemary Penderghast
, the father of
Olive Penderghast
, Olive's unnamed older brother, and the adoptive father of
Chip Penderghast
.
He is a very wacky individual, but he does have some things that he could do differently. He likes to get his way on most things, which is a constant annoyance to his children, Olive and Chip, and a delight to his wife, Rosemary.
All in all, he is a good father and a good husband, who loves his family very much. He revealed to his daughter, Olive, that he was very okay with people who were/are homosexual, and even went so far as to say that he was gay once.
Ad blocker interference detected!
Wikia is a free-to-use site that makes money from advertising. We have a modified experience for viewers using ad blockers

Wikia is not accessible if you've made further modifications. Remove the custom ad blocker rule(s) and the page will load as expected.